Driving without insurance in NJ is a serious and punishable offense. It can lead to various problems, and solving it is a very tiresome process. There are traffic rules and laws that people should follow and respect the law. If the driver does not follow any rule, then the driver should accept a penalty.
Penalty for driving without insurance in NJ can be in the form of paying fines, put under bars, or suspending your driving license. The amount is very high, and suspending your driving license will be your worst nightmare. In this article, we will tell you about the effects and the problems you will face when driving without insurance in NJ. We have also included some best and cheapest car insurance available in New Jersey, so you can buy them, properly ensure your vehicle and drive without any worries.
Driving Without Insurance In NJ
New Jersey Compulsory Motor Vehicle Insurance Law (N.J.S.A. 39:6B-1) says that every owner or vehicle registered or principally garaged in the state should carry motor vehicle liability insurance coverage. Penalty for driving without insurance in NJ and fines vary in different situations.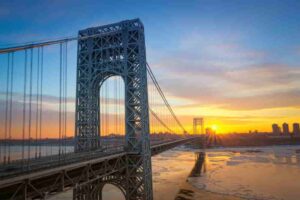 Penalties For Driving With No Insurance In NJ
If a driver is violating the law for the first time, then he/she should face the consequences and relieve somehow. But if the driver does it for the second time, then there is no relief, and the penalties are very harsh, which you must face. If the person wants to avoid those possible consequences, they should hire an attorney in New Jersey to fight the charge. Let us see those penalties and fines one by one below.
Driving Without Insurance In Nj
When people buy a car, whether it's a used car or a brand new one, the first thing that comes to mind is covering insurance for the vehicle and registering. Having insurance is for the betterment of you only. You can protect yourself and others with the right car insurance. It can also protect your family members, passengers, and other drivers.
If an accident happens, you have the confidence to cover the expenses that you must spend on your car and your health. Also, driving with car insurance can save you from getting caught, and there is no need to pay fines and penalties. So driving without insurance in NJ will be your worst nightmare, and you can't afford your expenses.
Penalties For The First Time
As already said, if you are caught for the first time, you can somewhat relieve by paying the fines and penalties. The penalties may range from $300 to $1000 when you are driving without insurance in NJ. The person is sentenced to doing community service by the judge if you agree with your mistake.
An additional surcharge of $250 for three years is compulsory to pay with some additional court charges. The worst part is that your driving license will be canceled for one year! But you can avoid that if you prove to the judge that this will affect you and your family.
Facing the consequences for the first time itself is very time-consuming and costly. However, for the subsequent violations, the punishments are very harsh and more expensive. So, don't let there be a second time.
Penalties After First Time And Subsequent Offenses
Somehow you got relieved from the fines that you got during the first time. But for the second and subsequent times, the punishments are much more severe and will make you suffer for a long time.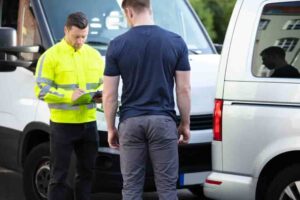 The second time, your driving license gets suspended for up to 2 years, and there is no chance to prove yourself in front of the judge. Your driver's license will not be returned after that date, and you must make an application to the Director of the Division of Motor Vehicles for reinstatement.
The penalty for driving without insurance in NJ may rise to $5000. Not only that, but you will also be in New Jersey jail for 14 days! You have to serve as community support for 180 hours, according to the court.
You will not get further insurance coverage, face difficulties in getting a license for other vehicles if you make these mistakes in following the traffic rules and regulations continuously. It is why getting and carrying auto insurance is critical.
Must Read: How to Get a Free Car?
Out of State Drivers Without Insurance
It is easy to find out whether a person from New Jersey is having insurance or not. But what about the people who come from outside the state? Well, New Jersey police have some ways to tackle this problem.
One way is if the driver's home state allows law enforcement officers to access a database of uninsured vehicles (not all states provide this access). The last way is for the officer to call a 1-800 number on the driver's insurance card to check if the policy is current. Since this is time-consuming, the police will rarely do this, except he/she has a good reason to suspect that the driver.
Some Cheap Auto Insurance In New Jersey
If you don't have insurance for your vehicle, this is the right time to get one. At present, buying car insurance is not a costly thing to buy. After our research, we have listed some companies in New Jersey which provide insurance at an affordable cost.
Geico
Geico is a large and famous company that has a good reputation for providing insurance coverage. Geico always believes in better and quick customer service. You can also buy insurance online for the betterment of the driver and immediate purchase.
Geico's assistance is more comfortable around Cherry Hill, Hackensack, Hamilton, Monmouth, and Somerset Middlesex. Geico has a lot of features, and one of them is, a driver with a good credit score can get insurance at $1058 per year.
According to the A.M, the company is rated with A++, which means it is one of the Best Financial Strength Rating Company.
State Farm
State farm is popularly known as the best insurance company for giving auto insurance services. If you are in New Jersey, this company will satisfy your needs more efficiently than in other states.
There are 14 discount plans which surely will help you to pay fewer amounts. They offer insurance coverage at a rate of $2,184. According to A.M, this company also has an A++ rating, which means it is one of the Best Financial Strength Rating Company.
Allstate
Allstate Insurance is a good one to find insurance in New Jersey. There are different types of discounts, for example, the Safe driving bonus. It has a wide variety of coverage options and nationwide availability. But Allstate still has room to improve when it comes to pricing and customer service.
This insurance company is a financially good one because it has a rating of A+ according to A.M. They offer insurance at the rate of $1624 on an average.
Farmers
Farmers is a well-reputed company in New Jersey. They give various types of discounts that will reduce your insurance price.
The customer complaints are fewer, and it means that this insurance company deals with insurance best way. Also, there are so many options available to customize the policy scheme, which is a significant issue for any insurance type. If you want to go with a company with a long channel of agents, farmers will be a good option.
Travelers
The company has been providing insurance services and financial protection since 1897, which means you can have full trust in the company. The company is well-reputed and has a strong financial background.
According to A.M., they have also rated A++ Best Financial Strength Rating Company. The price you have to pay on an average is $1462 per year, and it may even get lower if you avail of any discounts.
Should I Hire An Lawyer If I'm Being Charged With Driving Without Insurance?
'Driving without insurance in NJ' is a sentence that has a different meaning in different contexts. There is a difference between merely forgetting your insurance papers at home and intentionally driving without registration in NJ.
The latter means you are violating the law wanted, whereas the former is considered a minor traffic violation in which you failed to show proof of the insurance coverage. Intentionally driving without covering your vehicle with insurance may result in some severe legal penalties. Thus, you can contact a local attorney as soon as possible and according to your interest.
An experienced attorney will help you walk through the steps of your case and inform you about your rights as well as the laws that apply in your jurisdiction. Your lawyer will also search for defense options that will help you defend yourself against the charges and represent them in court. It will help in reducing or completely erase your costs and fines.
Defenses To Driving Without Auto Insurance In Nj
There are several ways that a person can use to defend themselves for driving without insurance in NJ. However, it is best to consult your attorney to assess the situation to determine the defense option that is most likely to work based on the facts. Some of the ways are,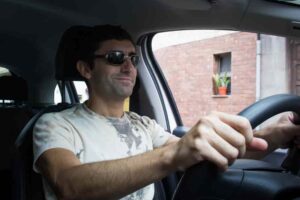 Insurance coverage has not expired:
If the driver can provide evidence that insurance has not expired, it could help. It includes the proof of another auto insurance policy other than the alleged to have passed.
Using a borrowed vehicle:
If you use a car owned by another person, you will not be charged with a penalty. But this penalty for driving without insurance in ny will move to the actual owner of the vehicle.
The vehicle in question was not being operated:
This may be difficult to claim if it is found to be anywhere other than a private track or road.
The insurance company didn't provide notice of cancelation:
It is one of the most challenging defense options to prove. By law, insurance companies must inform drivers that they are nearing the end period of the insurance coverage and, once the policy is canceled, it is no longer in effect. However, if the driver can provide a reasonable explanation for why he/she may not have received such notices, this defense option will work.
Case Law
The judge in the case of State v. Hochman, 188 N.J. Super Three hundred eighty-two reversed a sentence for driving without registration in nj after the state failed to prove that the driver was well informed that insurance was lawfully canceled.
In this case, the insurance company had posted the cancellation intimation to an incorrect address. Therefore, the judge ruled that proof of sending the message was not conclusive.
In an earlier case, Matland v. United Services Automobile Association, the defendant's husband had canceled the policy without telling his wife, the defendant. The court held that the cancellation was abandoned as the notice had been sent to the husband but not the wife. She had left the marital home and was the registered owner of the vehicle she was operating. The husband failed to inform the insurance company that his wife no longer resided in the house, so notice of cancellation was not sent to her new address.
Must Read: Best Places to Donate Stuffed Animals
FAQs:
Can the police find if you don't have insurance?
Yes, police will find whether you have insurance or not. The police will check your license plate numbers at traffic stops. They will also find without stopping you by using the ALPR (Automatic License Plate Recognition) cameras.
Will you get rewarded with points for not having the insurance?
You will not get any points if you are committing the crime for the first time. If you repeat it for the second time, then you will get nine insurance points.
Is riding without insurance a crime?
Driving without insurance in NJ is considered a traffic violation, and yes, it is a crime.
Can my child drive my vehicle if he/she is not on the insurance coverage?
A parent is only required to append a child to the family insurance policy if he/she wants to allow the child to use one of the insured vehicles.
Do I need insurance if I have a rental car in NJ?
It will depend on the type of auto insurance policy that you have. It is expedient to contact your insurance provider to check if the standard policy extends to rentals. If yes, then it is not necessary to purchase new insurance. New Jersey law doesn't require new insurance just for the rentals.
Conclusion:
Driving without insurance in NJ can be tiresome and hectic because you will lose a considerable amount of money by paying fines and penalties. Having car insurance will help you cover your financial loss in the event of an accident and saves you from unnecessary spending as fines or penalties due to any traffic rules violation and other related issues. So, before taking your new car on the road, make sure that you cover your vehicle with insurance.