If given a choice, what would you like to be identified as? An environmentally forward person or a traditional person? Environmentally forward, right? Well, you can do it just by replacing your windows! Government Window Replacement Programs offer you the chance to be in trend and save up a significant amount, both at the same time.
Now, let us tell you, the federal government "DOES NOT" directly offer you any window replacement grants to low-income families or individuals. But there are programs under Energy Star and State Window Replacement; through which you can have your windows replaced, desired by choices and preferences.
Best Government Window Replacement Program
There are many organizations, such as LIHEAP and WAP, and others are well-known and nationally recognized, so there is a high chance that they might offer government window replacement program services in your area of residence.
However, we already mentioned that you could not immediately get such kinds of grants to lower your utility bills. Still, the following few organizations may assist you with window replacements.
LIHEAP
The Low-Income Home Energy Assistance Program, or LIHEAP, helps its applicants lead a safe and healthy lifestyle by assisting them with energy costs. The program is backed and funded by the federal government, and it allows people like us with minor home-energy repairs, weatherization issues, energy bill issues, and energy crises.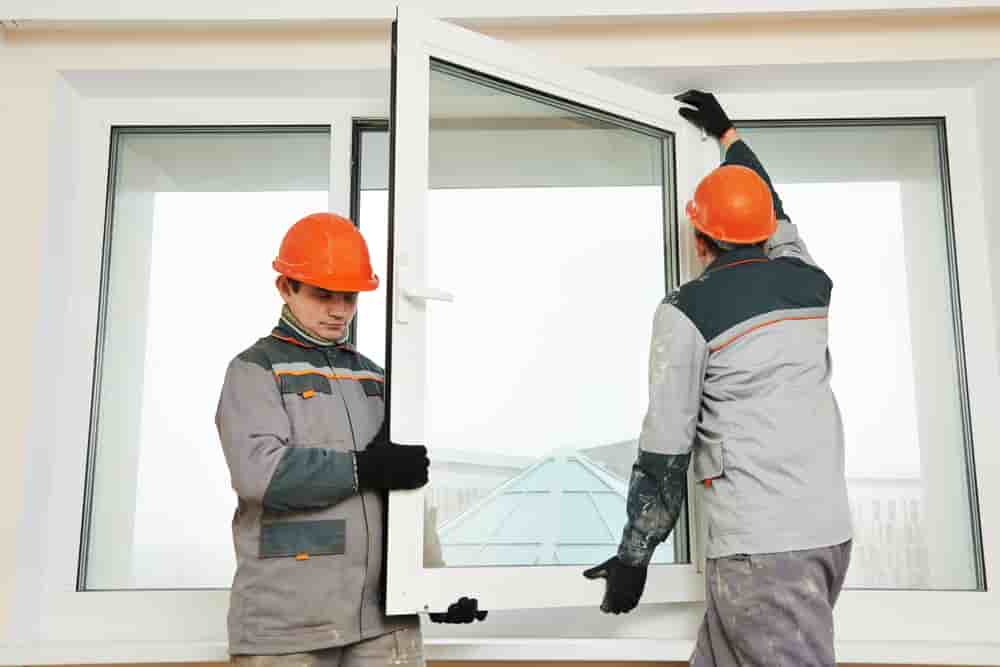 The Program has different subcategories through which it optimizes its assistance based on the applicant's specific needs. It is divided into 5 different categories which work on different energy-related needs of an ordinary man. With HEAP, which is a part of the program, you can seek assistance regarding energy bills, whereas the ECIP helps households at risk of immediate termination of services.
Must Read: Find Local LIHEAP Providers using this Application.
LIHEAP Weatherization is beneficial for you right now because this program helps you upgrade your energy-consuming appliances to consume less energy and reduce your energy and utility bills. This includes windows as well!!! This program can be viewed as one of the grants to replace windows where your benefit is two-fold. You can get all the required information from the program's official website.
Weatherization Assistance Program (WAP)
Department of Energy backs the Weatherization Assistance Program, which offers assistance with energy costs to low-income families and individuals. Just like LIHEAP, WAP also reduces energy costs by turning the applicants' house into an energy-efficient one while not hampering their health and safety. As many as 35,000 houses are helped with their energy bills by WAP.
It is one of the most efficient window replacement programs, as one can save up to $372 or even more on energy and utility bills by applying for the upgrades and enhancements offered under the program. To get yourself enrolled, you need to find the local weatherization agency in your city, town, or county, and they will guide you with the details and procedures of registration.
Must Read: How to Apply For Weatherization Assistance Program
Facilities Offered Under WAP
Sealing the doors and windows effectively ensures no air leakage when the cooling or heating unit is turned on.
To reduce energy loss, WAP offers the installation of insulation and ventilation in the house's attic, wall, basement, and crawlspace.
An applicant can also get their heating and cooling or HVAC systems repaired for better efficiency, and if the system is irreparable, then the program will replace it.
Minor repairs and health/ safety measures are also offered to administer proper installation of weatherization measures.
In case of a cracked window, the grants for windows will come into play, but if the window is leaky in the sense that air seeps out of it, then a window replacement program would ensue.
WAP is a nationally recognized program that offers services in all 50 states of the United States of America that prioritizes families with disabled citizens, seniors, and families with children. However, the eligibility criteria for each state may vary depending on various factors. Here are some of the states where the program is used the most.
Pennsylvania
Low-income individuals at or below 200% of the federal poverty level are eligible.
Applicants must contact a local provider.
Prioritizes elderly, disabled individuals, families with children, and high-energy users.
Offers benefits amounting to $7669 depending upon house audits.
Minnesota
Low-income individuals at or below 200% of the federal poverty level are eligible.
It helps decrease 30% of the annual energy cost.
Benefits depend on the number of members in the family.
House audit plays a major role.
California
Benefits depend on the number of family members
House audits are an inevitable part
Prioritizes applicants with great need, income, household, and vulnerable populations.
Must contact a local provider to apply.
Georgia
Prioritizes elders, families with children, and families with disabled
House audits are mandatory level for acceptance of the application
Applicants must contact a local provider to apply
The program offers repair or replacement of energy-deficient appliances.
New York
Households with incomes below 60% are eligible.
Must contact a local provider to apply
Prioritizes families with children, families with disabilities, and seniors.
Offers benefits ranging from $21 to $675.
Kansas
The eligibility of the program is based on income
Free energy-efficient appliances are offered under the program
House audit is inevitable
It helps save $283 on average annually.
Energy Star
Now like the other two window replacement programs, the Energy Star Program does not directly offer grants for windows. However, it does help to replace your windows by offering rebates in the guise of tax rebates. It also helps its consumers learn how to save energy and lessen their energy bills via free window installation. According to a survey, Energy Star-certified windows lower the household bill by 12%.
Hence it is one of the useful pseudo grants for a window replacement that is backed and funded by the federal government. The U.S. Department of Energy supports this program, and it is representative of energy efficiency to assist the free window installation.
One can buy Energy Star-rated appliances, light bulbs, fans, heating and cooling systems, and electronic items to save on salary and energy usage. As this is a part of the Government window replacement program, you can find its sources literally in every state, city, town, and county of the United States of America.
Must Read: Types of Windows Treatments Available
Local Federal Window Replacement Programs Providers
There's a lot of rumble around the term local providers, but no description of who or what are these local providers of federal window replacement programs 2023. Thus, to clear the air, here are a few local providers that work efficiently in some of the United States of America states.
Texas
Texas WAP
HUD
Single-Family Housing and Repair Programs
Illinois
Illinois WAP
CEDA
Habitat For Humanity Chicago
Benefits Application
Alabama
ADECA
Community Service Programs of West Alabama Inc.
Central Alabama Regional Planning and Development Commission
Community Action Partnership of North Alabama Inc
Alabama Council on Human Relations Inc.
Only a few states and a few local chapters offer window replacement grants. You can find some for yourself by inquiring about them physically or searching for them online. One common local chapter everywhere would be the WAP.
However, the eligibility criteria may vary even to have free window installation. Thus, you must check before applying to any grant programs for window replacement service.
Some of the common eligibility criteria for grants for window replacement in all the organizations are as follows.
The applicant must be an adult; that is to say, he or she must be above the age of 18 years.
He or she must be a recipient of other grants or scholarships.
The household's income must not exceed 200% of the Federal Poverty Guidelines.
The number of family members must be mentioned during the time of application.
Appliances like windows, doors, or skylights, if not all, but some of them must display the need for weatherization at the time of the housing audit.
Must Read: Types of Window Tint Available in Market
3 Window Replacement Programs For Seniors
Senior citizens benefit from the government to lead healthy and comfortable life. Window replacement program for seniors is one of them. At this stage of life, one may not have enough income to live luxuriously, so one must save wherever possible. It is reported that switching to energy-efficient windows can prove to be cost-efficient as well in terms of utility bills. Thus, applying to organizations that offer such grants can prove to be useful for them.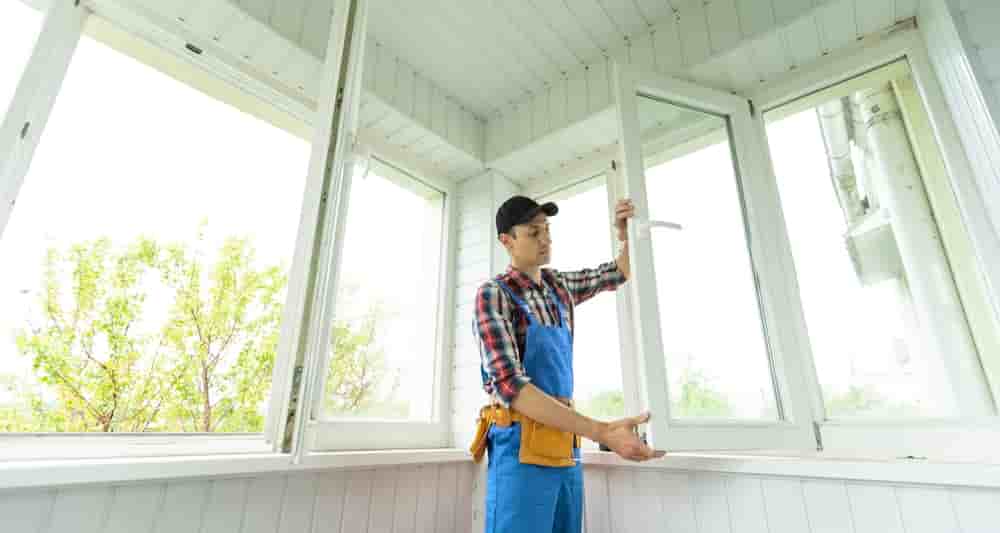 Rural Energy for America Program(REAP)
One of the most efficient window replacement programs for seniors is the REAP. As such it caters to the needs of citizens living in rural areas, but a special preference is given to senior citizens. Seniors who are agricultural producers and produce at least 50% of their gross income from the agricultural and business sectors in their vicinity can apply for the program.
However, if they have not enrolled in such loans or grants, they can get home repair grants and free replacement windows. Under that, too, they can replace or repair their windows through window replacement service, depending on the condition.
High Energy Cost Program
Another important Government window replacement program is the High Energy Cost Program. It prioritizes seniors, especially those who tend to reside in rural areas. The program promotes the use of renewable energy in rural areas, and as a mode of promotion, the program offers window replacement grants. The program does not offer the funds or facilities to its applicants directly.
The funds are transferred to a local chapter, usually a non-profit organization, and then the organization distributes the funds among those in need. To know which non-profit organization or charity institution is the local chapter providing a Federal window replacement program in your area of residence, you can visit the program's official site.
State Window Replacement Grant
As said earlier, at this stage of life, seniors may come across a financial crunch to survive and live a healthy life. This is where state grants come into action to get free replacement windows. These grants offer financial and service assistance to seniors in need. Seniors can look for grants to replace windows in this pool of grants and assistance programs.
The official website of your state government will have all the required details regarding the grants in question. You may find them under many free window replacement programs and different tags like grants for seniors or low-income citizen grants.
Must Read: Free Roof Replacement Grants & Assistance
Conclusion
Saving up just by replacing your windows is the quickest and easiest way to cushion their pockets. Several people benefited from these Government window replacement programs in 2023. Not only low-income families and individuals but seniors also have been prioritized under the window replacement grants for seniors.
Article Citations
FAQs
Can I replace my windows for free?
Yes of course. But that depends on the housing audit and the number of family members (in some cases). You can visit federally funded programs like LIHEAP and WAP to get your windows replaced free of charge.
Does Government offer free windows?
The federal government does not directly offer free windows, but there are a few programs to get your windows repaired, replaced, and glazed. You can visit the official website that showcases government grants to look for window replacement grants that suffice your need.
Who Qualifies for federal window replacement programs 2023?
A few eligibility criteria must be fulfilled before getting the benefits of the federal window replacement program 2023.
1. The applicant must be 18 years or above.
2. He or she must urgently need assistance with their electricity bills.
3. There must be a need for the replacement of windows.
Is there a tax credit for windows in 2023?
Yes, you can get a tax credit for windows up to $500. However, this is only possible if you have turned your house energy-efficient by installing energy-efficient windows, skylights, doors, and other qualifying appliances. You can do so by applying for federal window replacement programs.
Are ECO grants still available?
You can still apply for ECO grants. The fourth phase of government-funded Energy Company Obligation (ECO) will run for 4 years, where ECO4 grants will be available to those in need till March 2026. Under these ECO4 grants, applicants whose home energy bills are soaring high will get financial help of $200 upfront. The eligibility of these grants entails electricity bills for the past 5 years.